Cedar Park is home to the Austin Steam Train Association! Our Cedar Park Depot and train yard are located here, and we are proud to host you in our favorite city in Texas.
Cedar Park has a wealth of restaurants to choose from ranging from great locally owned BBQ to the major chains to make it feel like home! We hope you will support the local restaurants that support us.
Blue Corn Harvest


700 E. Whitestone Blvd.
Cedar Park, TX 78613
Phone: 512-528-0889
Visit Website
Moderately priced, casual restaurant serving authentic Southwestern cuisine! This local favorite has a full service bar with local beers and spirits, and a tree covered patio.
---
C.R. Surf & Turf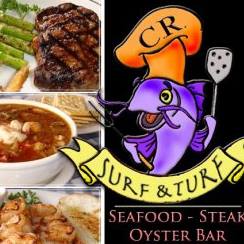 601 E Whitestone Blvd, Suite 200
Cedar Park, TX 78613
Phone: 512-260-0600
Visit Website
Just around the corner from the Depot, serving quality seafood and steak. Check out the oyster bar and seasonal crawfish options!
---
Double Dave's Pizzaworks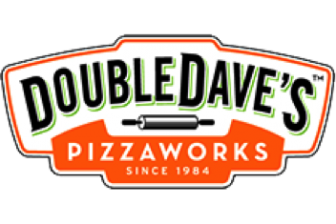 401 E Whitestone Blvd, Suite A-101
Cedar Park, TX 78613
Phone: 512-482-DAVE (3283)
Visit Website
Pizzeria located in the same shopping center as ASTA, right next to the boarding line! Daily pizza buffet, great pizza roles, and plenty of room for groups to dine!
---
Other great local restaurants:
Los Chilaquiles Bar and Mexican Grill- 200 South Bell Boulevard, Cedar Park, TX 78613

Chili's – 1205 North Bell Boulevard, Cedar Park, TX 78613
In 'N Out – 901 East Whitestone Boulevard, Cedar Park, TX 78613
JJ's BBQ – 300 West Whitestone Boulevard, Cedar Park, TX 78613
Pieology – 905 East Whitestone Boulevard, Cedar Park, TX 78613
Thundercloud Subs – 700 East Whitestone Boulevard, Cedar Park, TX 78613
Torchy's Tacos – 1468 East Whitestone Boulevard, Cedar Park, TX 78613
Zoe's Kitchen – 905 East Whitestone Blvd. Suite H, Cedar Park, TX 78613


For more help planning your Cedar Park vacation, please visit www.cedarparkfun.com