Cedar Park is home to the Austin Steam Train Association! Our Cedar Park Depot and train yard are located here, and we are proud to host you in our favorite city in Texas.
Hotels in Cedar Park are just a few minutes driving (or walking!) from our Depot, and are often less expensive that hotels in other cities. Most hotels also offer discounted rates for our passengers, so make sure to let them know you are riding the train when you book your room!
Featured Partner: Springhill suites- Austin, Cedar Park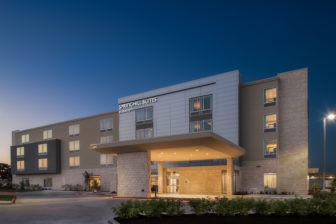 1110 Discovery Blvd.,
Cedar Park, TX 78613
Phone: 512.260.1200
Visit Website
A quick walk from the train station, newly built SpringHill Suites is the hottest, newest place to stay!  You can discover dozens of restaurants within walking distance, access to the Cedar Park trail system and their quaint bar overlooking the pool area during your stay. They also offer free Wi-Fi, relaxing pool with hot tub, and fitness center to offer stress free travel. Their complimentary breakfast includes eggs with local salsa, Greek yogurt and oatmeal complete with a toppings bar for variety. Whether you're traveling as a couple, or are bringing the family on a weekend excursion, SpringHill Suites is simply a breath of fresh air!
---
Best Western, Cedar Inn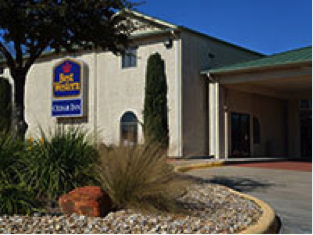 425 E Whitestone Boulevard,
Cedar Park, TX 78613
Phone: 512.259.7300
Visit Website
The Best Western is literally as close as you can get to the train! Guest on the second floor can get a view of the yard and locomotive from their room, and hear the rumblings of the train as it comes and goes. They are also steps from the Whitestone Brewery with local craft beer, and several restaurants—perfect to build a night out! The hotel has free breakfast before you jump on the train, an outdoor pool when you get back, and many other amenities.
---
The Bungalows Hotel & Event Center – Cedar Park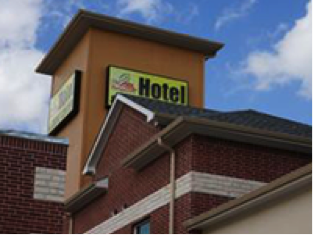 1000 South Bell Blvd.,
Cedar Park, Texas, 78613
Phone: 512.331.2741
Visit Website
Just around the corner from the train, the Bungalows are great for groups, and longer weekend stays! Each room features a work desk and sofa, as well as a full kitchen, microwave, refrigerator, coffee machine and toaster. On site laundry, free wi-fi, and sound proofing make this a super family friendly hotel!
---
Candlewood Suites Austin N-Cedar Park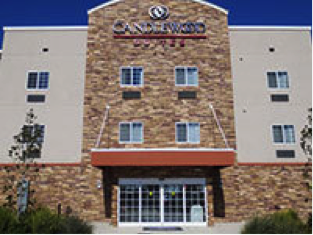 1100 Cottonwood Creek Trail,
Cedar Park, Texas, 78613
Phone: 1.800.749.4711
Visit Website
New and modern, with easy access to many shopping areas, this place promises convenience! Located just north of Austin, this hotel's all-suite accommodations provide the perfect mix of business and leisure amenities, ideal for long trips and one-night stays alike. Pets also welcome here!
---
Comfort Inn – Cedar Park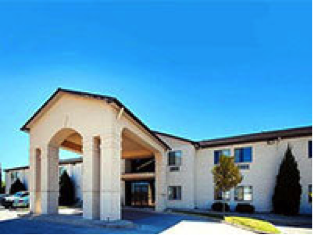 300 E. Whitestone Blvd.,
Cedar Park, Texas, 78613
Phone: 512.259.1810
Visit Website
The Comfort Inn hotel in Cedar Park is located less than three miles from Williamson County Regional Park and is situated perfectly for other family activities! This 100% smoke-free hotel offers fitness center, free hot breakfast, outdoor season pool and plenty of bus parking.
---
Holiday Inn Express – Cedar Park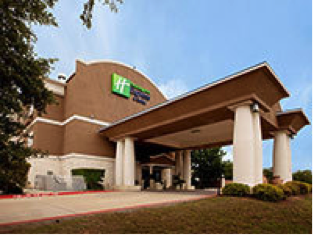 1605 E. Whitestone Blvd.,
Cedar Park, Texas, 78613
Phone: 1.800.315.2621
Visit Website
The 100% smoke-free Holiday Inn Express Hotel & Suites Cedar Park is one of the newest hotels in Cedar Park. Consistently rated highly, they feature an express start breakfast bar, outdoor pool and whirlpool, and fitness center. Kids under 19 stay for free with a parent!
---
La Quinta – Cedar Park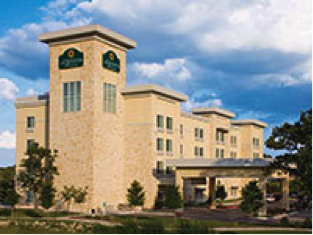 1010 East Whitestone Blvd.,
Cedar Park, Texas, 78613
Phone: 512.528.9300
Visit Website
The La Quinta Inn and Suite Cedar Park is located in the heart of Cedar Park! Enjoy the luxury of this brand new hotel in Cedar Park with spacious, well-appointed rooms and suites, pillow top beds, free breakfast and indoor pool!
---
Motel 6 – Cedar Park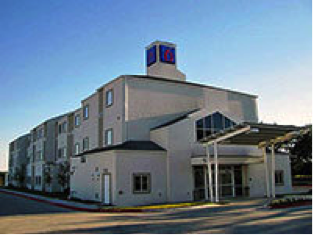 800 Arrow Point Dr.,
Cedar Park, Texas, 78613
Phone: 512.260.3233
Visit Website
This affordable hotel includes 32″ LCD TV with AV connection for gaming, bathroom with granite countertops and a raised wash basin, wood-effect flooring. They also offer free Wi-Fi, interior corridors and a unique salt water pool. Less than 2 miles from the train!

For more help planning your Cedar Park vacation, please visit www.cedarparkfun.com