Burnet, TX is home to the Austin Steam Train Association's Burnet Depot! Our Day Out With Thomas event takes place here annually.
Whether you are visiting during Day Out With Thomas, or are enjoying the layover during the Hill Country Flyer, there are shops and fun for everyone!
Burnet Association of Merchants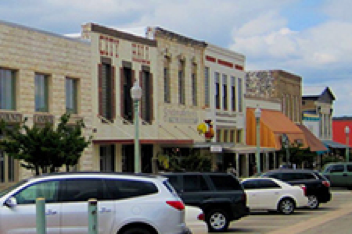 View Website 
The Shop Burnet page is a great resource for local happenings and shopping opportunities in this quaint Central Texas Town! Check out the Member Specials section for discounts and deals, as well as information about tours of Fort Crogan and the Commemorative Air Force Museum.
Burnet Gunfighters at the Shoot Out Corral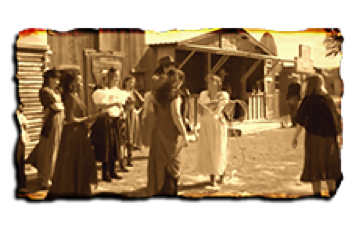 401 E Jackson St.
Burnet, TX 78611
Phone: 512-576-1872
On Saturdays when the Hill Country Flyer comes to visit Burnet, the Burnet Gunfighters come out to the Shoot Out Corral for a Wild West gun fight! Stop by after lunch and hop back on the train once the show is finished. (Show is weather permitting.)
More Entertainment:
Burnet Antique Mall

– 206 S. Main St.

S & H Trading Post

– 209 Hwy 29 W.

Pickers Paradise

– 103 Silver St.

Designers Market & Antiques

– 416 Buchannan Dr.

All Mixed Up

– 123 Jackson St.

Knot Hole

– 608 Hwy 281 S.

Carolee's

– 137 E. Jackson St.

Sassy Ann's

– 300 S. Main St.

The Grapevine

– 212 S Main St.

Dragon Tails

– 208 S. Main St.

Bealls

– 118 Hwy 29 E.

Salem's Jewelry

– 101 Hwy 281 S.

Savuth Te Jewelry

– 230 S Main St.

Digital Reflections

– 208 S. Main St.

Happy Scoops

– 104 Washington St.

Hullums Barber Shop

– 210 S. Main St.

Roxies Relics – 107 E. Jackson St.

The Pink Horseshoe Resale – 201 S. Boundary St.